MONTY'S MAGGOT
ENGLISH CEILIDH & COUNTRY DANCE BAND
The sound was superb"
John Heydon, Haddenham Ceilidhs, 4 Oct 2014
Thank you SO much for playing for our wedding dance; you were really fantastic. It was great fun and everyone loved it!"
N&D Sep 2014
You were the best dance band all weekend - so danceable, you sounded great!"
Polly Dare, Bromyard Fok Festival 2014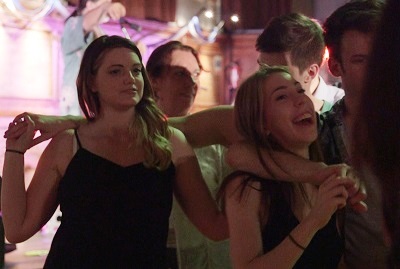 Monty's Maggot play traditional music for barn dances, English country dances and English ceilidhs. Captivating tunes are played with infectious rhythm, energy and lift.
This frequently leads to spontaneous, involuntary and spirited dancing!
Since 2010, Monty's Maggot have been well-received at festivals and ceilidh series including Sidmouth, Bromyard, Shrewsbury, Broadstairs, FolkEast, Wallingford Bunkfest, Upton on Severn and White Horse.
"ENGLISH CEILIDH"?
"English Ceilidh" (EC, aka barn dance) is English country dancing to upbeat bands with emphasis on energy, stepping and fun rather than complexity.
You don't need to know how to dance to go to an English Ceiliidh. The dances are usually for sets of people and a caller will walk you through the dances before the tune is played.
You don't need to bring a partner with you; it's quite normal to ask someone to dance. Families are always welcome.
EC dances should be danced or stepped throughout, rather than walked, which is unlike "Social" or "Playford" dances where the complexity of the figures in the dance is more important than the stepping. This is extreme English country dance!
If you see people going to an English dance wearing trainers and shorts, it's more likely that they are going to an English Ceilidh than to a 'social dance'!
If you thought English country dancing might be boring, think again!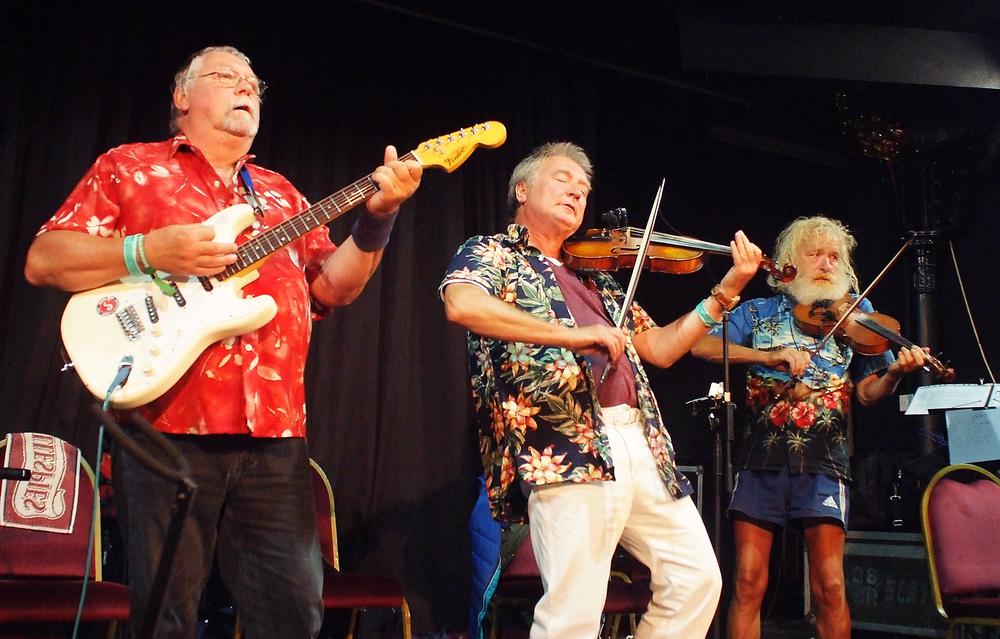 Broadstairs Folk Week