Meet the Band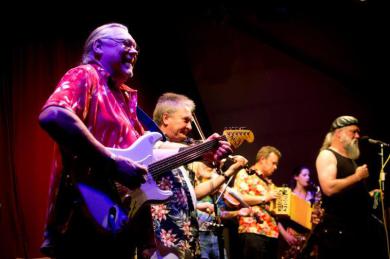 Monty's Maggot brings together some of the best known players on the English dance music scene (from The Old Swan Band, Grand Union and Random) with some much younger faces. Monty's Maggot features the driving fiddles of Flos Headford and Taz Tarry, the percussive guitar of Keith Holloway, the dynamic melodeon with bite of Jeremy Tozer, and Theresa Jones, Vicky Benjamin and Heather White with baritone sax to underpin everything and tenor sax to round out and add depth to the sound.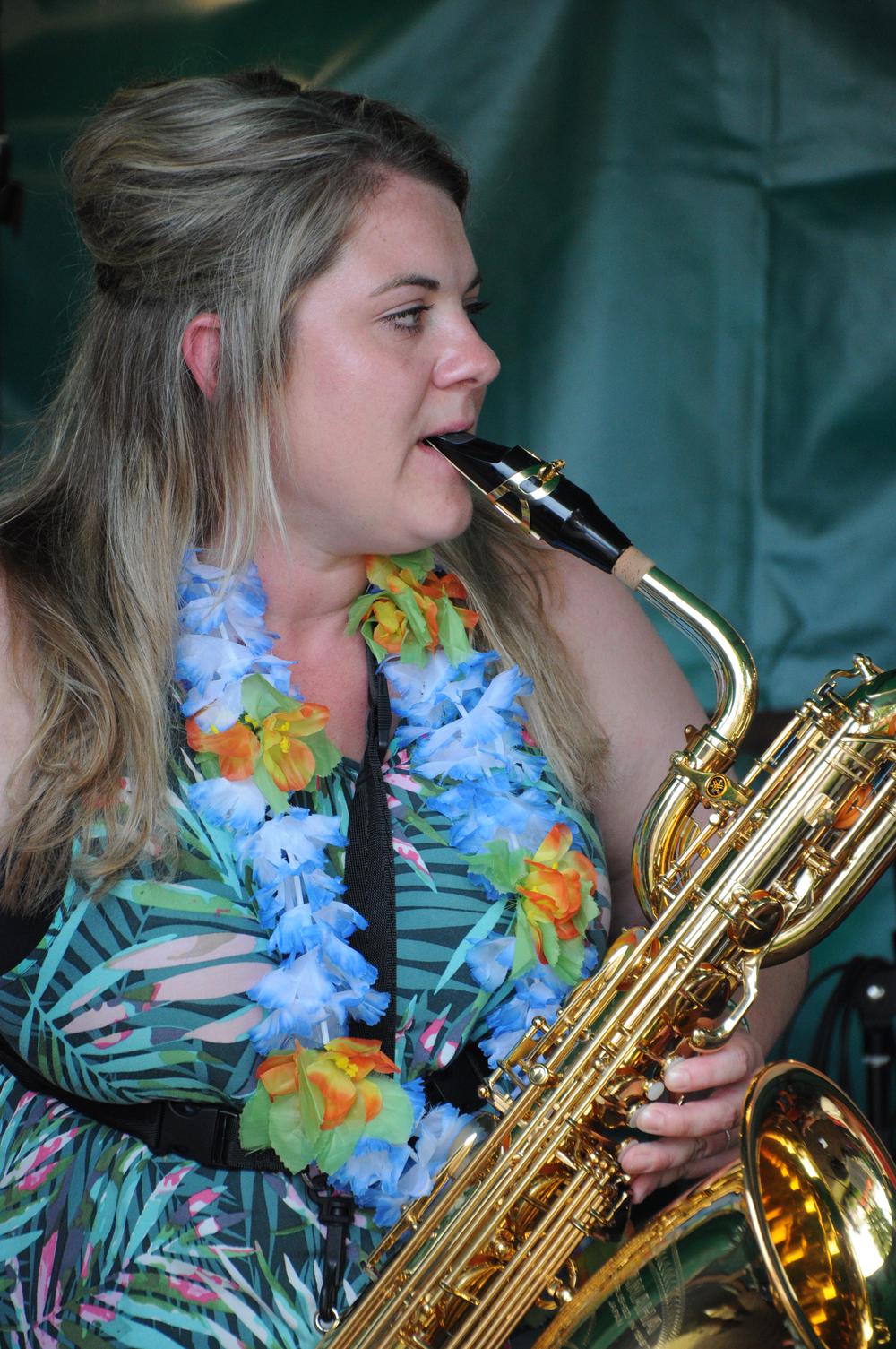 Vicky Benjamin first came across folk music working with primary school children alongside established folk musicians Luke Daniels and John Dipper. Vicky studied saxophone at the University of Leeds with Richard Ingham and Carl Raven, and at the University of North Texas with Sarah Roberts.
Vicky teaches woodwind and cello for Berkshire Maestros and freelances from home in Newbury. Vicky played Principal Alto Sax with the National Saxophone Choir of Great Britain and most recently in the SaxFamily; she records for Saxtet Publications.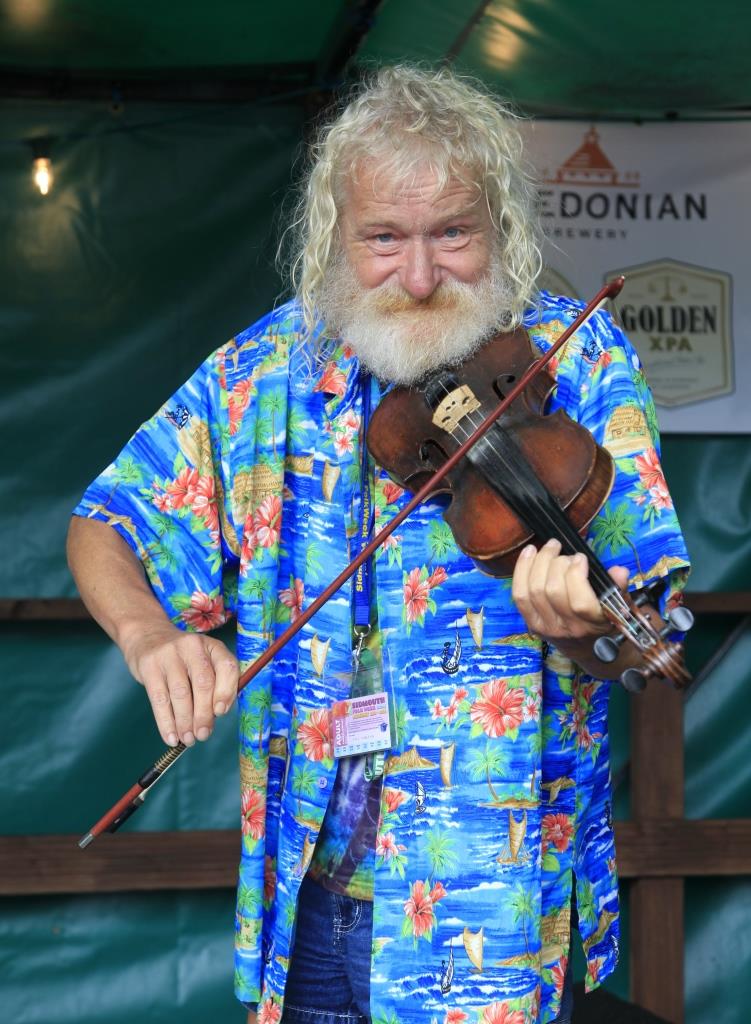 Flos Headford has played fiddle in the Old Swan Band for over thirty years, was a founder member of the Mellstock Band and is a founder member of Monty's Maggot as well.
He's one of the great exponents of traditional English music, with musical roots going back to his time with Gloucester Old Spot Morris. He lives in both Shropshire and Gloucestershire but not at the same time! He has played at all the major festivals and winter ceilidh series and designed and taught many fiddle workshops.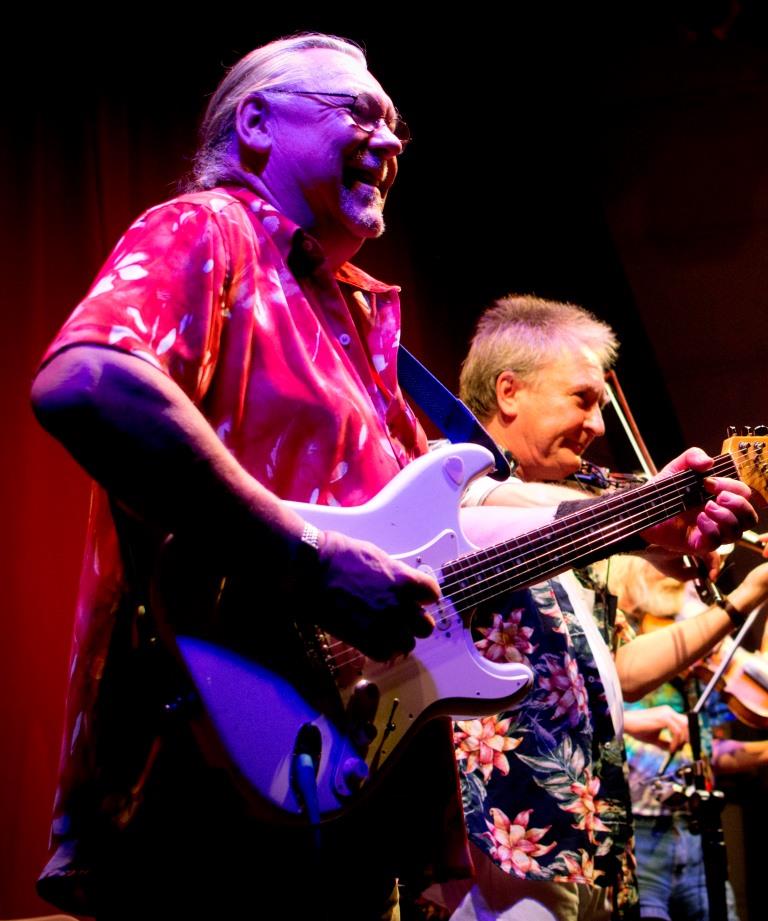 Keith Holloway plays guitar and melodeon in Monty's Maggot. Keith has played bass with 'Random' for more years than he wishes to remember; he played mandolin and melodeon with Phungus, guitars and mandolin (and sang) with Wayland Smithy, and he plays melodeon with Didcot Junction.
In his spare time Keith plays bass with the blues band Beggars Belief, plays banjo and rides motorbikes; he lives in Abingdon.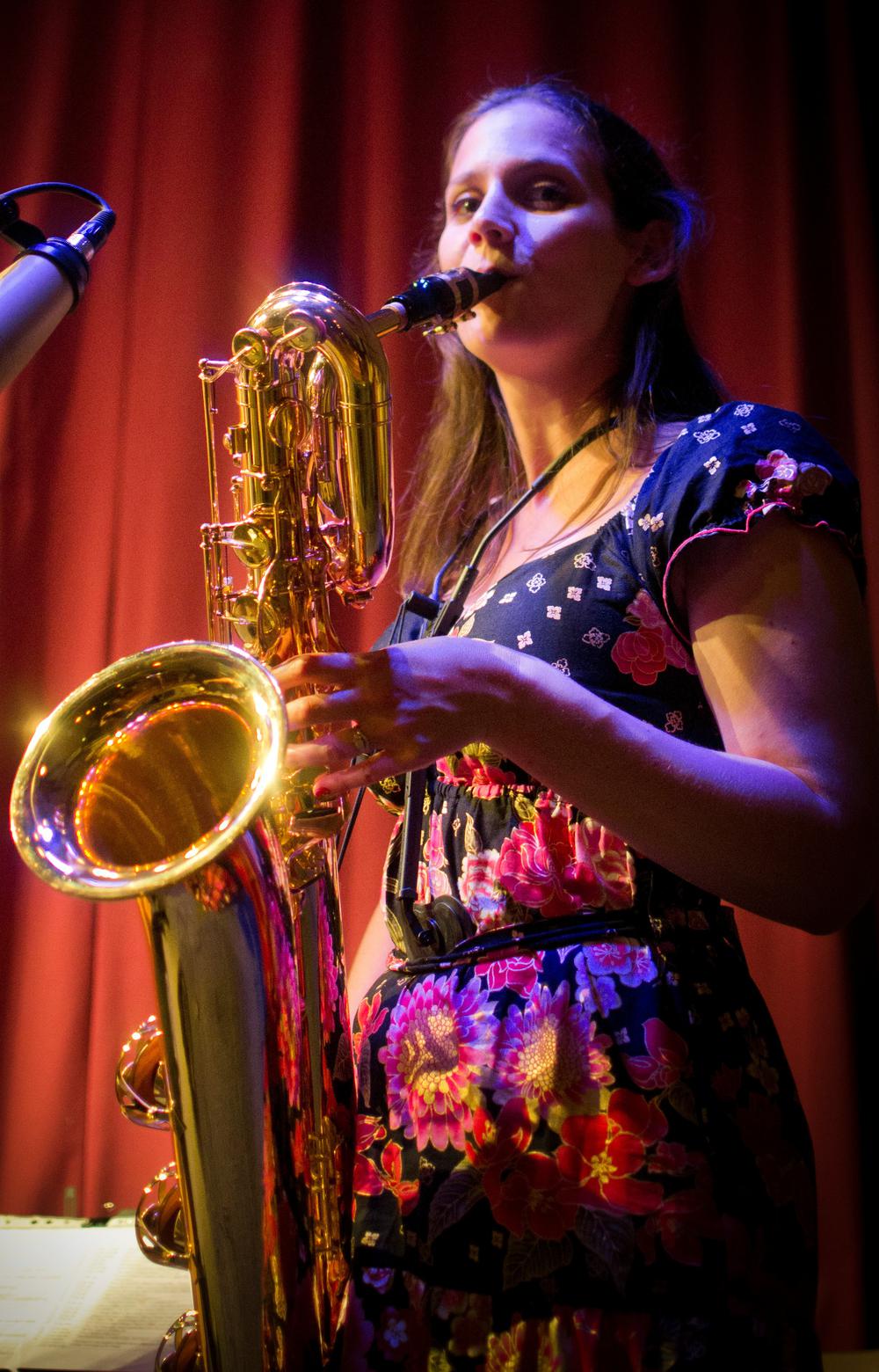 Theresa Jones plays saxophone in the band and is classically trained having studied with Sarah Field and with Peter Nichols at the University of Surrey. She has played with all sorts of ensembles including the National Saxophone Choir of Great Britain, and is currently principal saxophone with Trinity Concert Band.
Theresa also plays the violin —sometimes foraying into the world of folk with her guitarist husband, Sam (who also sound engineers with MM). When not gigging with Monty's Maggot, Theresa works for building conservation charity, the Landmark Trust, and teaches both sax and violin. Theresa lives in Reading.
Taz Tarry has developed his own fiddle style based on Southern English traditional fiddle styles, but with others in the mix. He formed the English String Band in 2011, in which he plays with Flos and others of the best traditional English-style string players.
Before that he was with the well-respected Grand Union dance band for many years. Taz has played at many national festivals and ceilidh series, and he has also given numerous workshops on fiddle playing. Taz lives in Hitchin, Hertfordshire.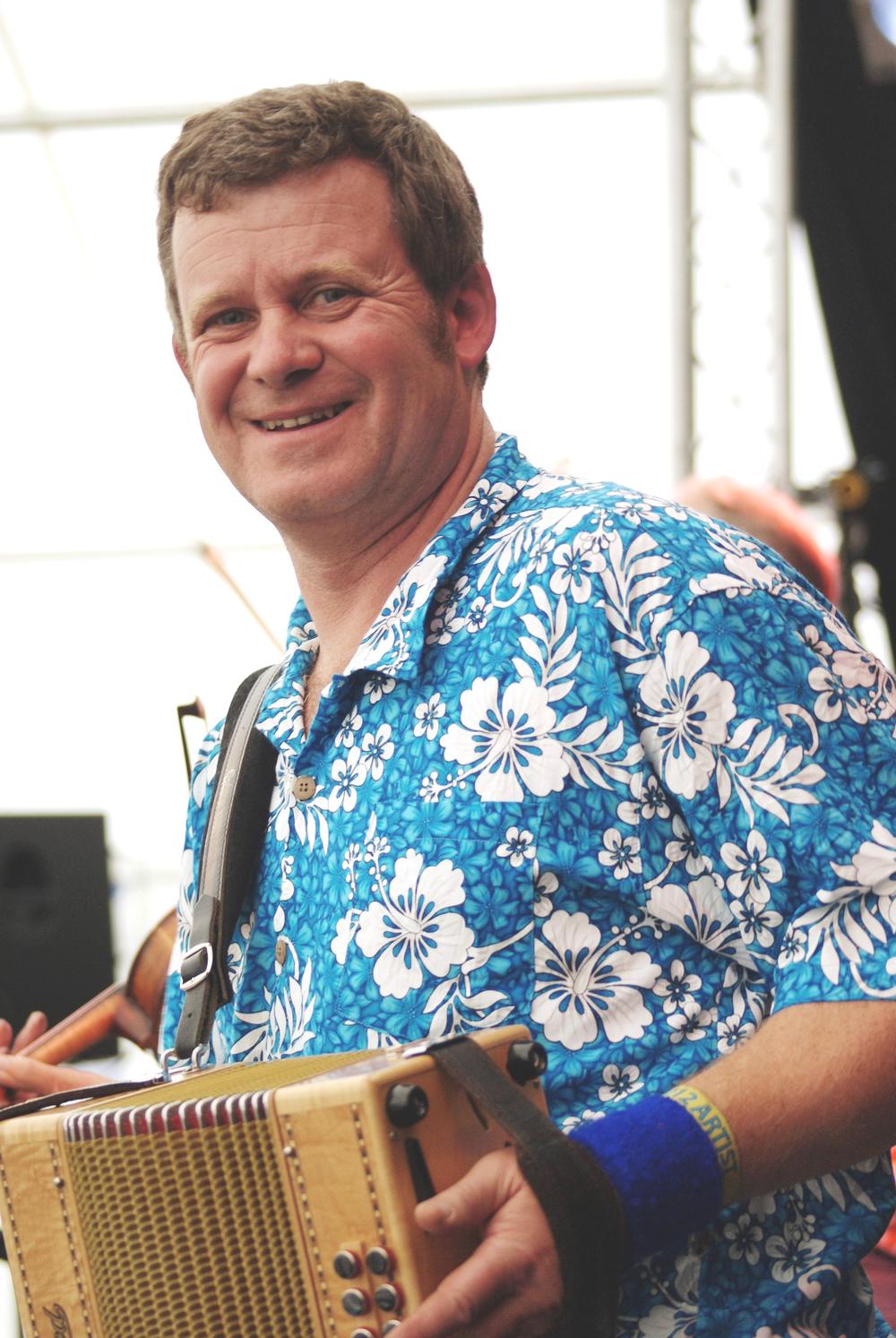 Jeremy Tozer had the initial idea to start the band. Jerry is a native of Devon and is known there for his love of English dance tunes. Jerry plays melodeon and also dances with Exeter-based Great Western Morris.
He is currently living in Stoke Row in the North East (in Oxfordshire which is NE of Exeter!) while he plans how to finance his long-desired cider orchard and press. He has performed at many festivals, organizes instrumental workshops, and assists with folk festival organization in the summer.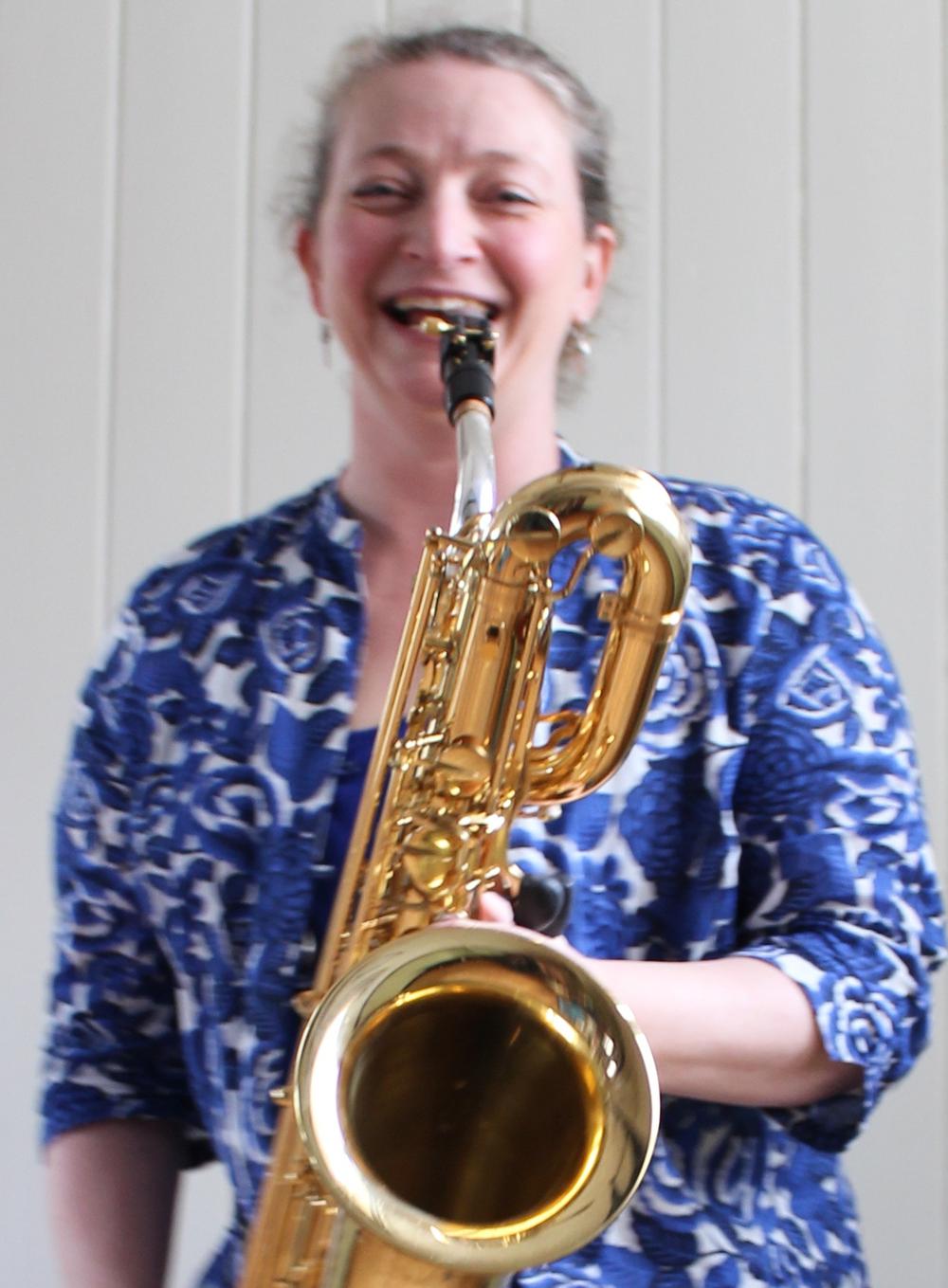 Heather White has been playing tenor sax and whistles in bands ever since she was invited to play along with Jack's Maggot at the village ceilidh when she was 14. She also plays baritone and soprano sax, and clarinet.
Her varied musical life has included orchestras, swing bands, morris, and Euro folk band Muscadin. Heather may currently be seen whistling in ceilidhs around Oxfordshire with Mouse & Trousers, and playing tenor sax with swing/blues/covers band, the Titanic House Band. Heather lives in Oxford.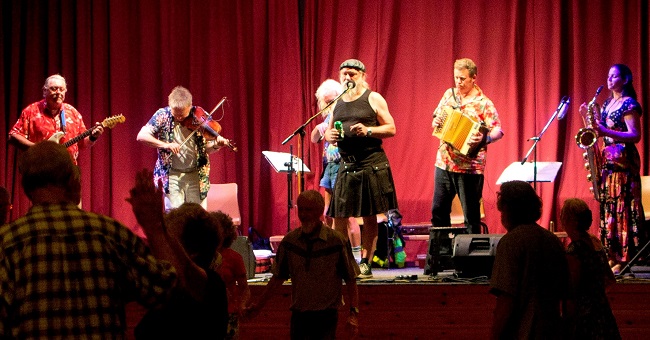 White Horse Festival Ceilidh